Four Aztecs Who Could Be Selected in the 2017 NFL Draft
Coming off their second top-25 finish in school history, the San Diego State Aztec football team could see four players selected in the 2017 NFL Draft.
Last year's Aztecs were led by four seniors, who in late April, may find themselves drafted by an NFL team.
Let's take a closer look at each one, listed in order of highest possible draft order.
Nico Siragusa, Guard, 6'3" 324lbs.
The former Mater Dei Catholic High School alum was a road grader for the Aztec rushing attack in 2016. He is strong at the point of attack, with good lower body strength, and is considered to be one of the top run-blocking guards in the 2017 draft class. Ranked as the fifth highest guard by CBS Sports, Siragusa could be a solid mid-draft selection for a team looking to add a guard with solid technique and size to their roster.
He's not considered to be an option at tackle for teams looking to add versatility to their line, as he is considered to lack the range necessary to play that position. Against most opponents, Siragusa was rarely dominated, and often was able to get run blocks into the second level. His size serves him well in pass blocking, showing the ability to anchor at the point of attack, using good balance and base. Projection: 3rd Round
2017 NFL Draft: San Diego State Nico Siragusa Scouting Report https://t.co/nQkDz1LAiJ pic.twitter.com/16g16JKNkX

— sports.mail (@sports_mail) February 13, 2017
Donnel Pumphrey, Running Back, 5'9″ 180lbs.
Pumphrey led the nation in rushing, averaging 6.1 yards per carry. The 2016 season was one for the record books for the MWC Offensive Player of the Year. He passed two college football legends, Marshall Faulk for the Aztec Rushing Record, and Ron Dayne for the NCAA Rushing Record. Pumphrey is an elusive back who should have enough speed to get to the edge at the next level, but questions remain about his ability to absorb big hits due to his lack of size that teams in the NFL like to see in a featured back.
Projected to be more of a change of pace/third down option, teams will be reluctant to gamble a high draft pick on him, despite showing that he can run inside with the same success he had rushing outside with no fear of contact. He is not listed in the top-10 for running backs on most draft boards. Teams should gamble on him regardless of the size concerns. Speed translates well into the NFL, and he has plenty of it. Projection: 4th -5th Round
Draft This Dude: Donnel Pumphrey will make you pay for letting his size spoil his stats https://t.co/Wu8LzR9DX9 pic.twitter.com/CIIs4wO17j

— SI NFL (@si_nfl) February 14, 2017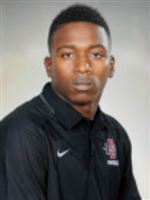 Damontae Kazee, Cornerback, 5'11" 190lbs.
The USA Today Second-Team All-American and MWC Defensive Player of the Year enters this year's draft alongside a deep cornerback draft class. The amount of quality corners in this draft will hurt his draft position, but teams that gamble on him will find themselves receiving good value for their pick. Kazee is a fluid corner who excels in press coverage.
He led the conference with eight interceptions, and has a knack for making big plays. The biggest concerns about his style of play are his susceptibility to double moves and his willingness to take risks. Often rewarded for his aggressive style of play, too often than not he fell victim to the same aggressiveness. He is projected to be a slot corner at this point. Kazee must prove that he can work within a scheme and remain disciplined if he wants a chance at either corner position in the NFL. Projection: 5th-6th Round
#AztecFB's Damontae Kazee training for #NFL Combine, points to 'aggressiveness' as top trait: https://t.co/7MBuW6DiWD via @austingayle53 pic.twitter.com/0dntoOfEPG

— FOX Sports San Diego (@FOXSportsSD) January 31, 2017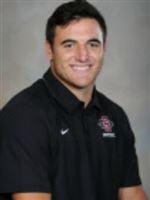 Calvin Munson, Linebacker, 6'1" 245lbs.
The former St. Louis Cardinal draft choice out of high school chose to pursue his first love instead of signing with the Redbirds. He was rewarded with a First Team MWC selection and now can see his dream fulfilled by being selected in the 2017 draft.
He's a solid linebacker and has proven to be good against the run and serviceable in pass coverage. Like Kazee, he's been disruptive to opposing offenses, and he makes plays. He will be a long shot to be selected in the draft, and baseball still could be an option. With a fastball clocked at 93 mph in high school, he could make himself eligible for the MLB draft if football doesn't work out. Projection: 7th Round.
Raiders 2017 #NFLDraft: team identifies Day 3 value pick in LB Calvin Munson https://t.co/0xSljwYTC2 pic.twitter.com/JVmkFMJB3c

— Zesty Chargers News (@zesty_chargers) February 1, 2017
(Visited 426 times, 1 visits today)
John is a Metrologist that currently lives in Murrieta CA. Originally from National City, He grew up an avid San Diego sports fan. John spends his free time coaching baseball and loves to watch his kids play sports.