The Curious Case of the 2017 San Diego Padres
Spring training is just around the corner for the 2017 San Diego Padres along with the rest of the other 29 Major League Baseball clubs.
In this article, I have some things about the 2017 San Diego Padres that I would like to think out loud about.
This is an article that is 100% reliant on my thoughts and opinions rather than statistical analysis, so be forewarned!
The Curious Case of Having an Exciting Lineup and Bullpen…but that Rotation though…

Guys, our rotation is so bad. Really bad. Maybe the worst.
As fans and professionals look at how the Padres will be really bad this year, they immediately point to their starting pitching. As it stands at the moment those battling for a rotation spot, in no particular order, consists of Luis Perdomo (who I actually really like and hope can blossom into, yes, the ace of the staff), Clayton Richard, #91 Paul Player (http://tinyurl.com/zhdu3f7), Jarred Cosart, newcomer Jhoulys Chacin, Christian Friedrich, Cesar Vargas, and another newcomer TYRELLLLL JENKINS (for those of you who read that the way I thought you did, can we be best friends?).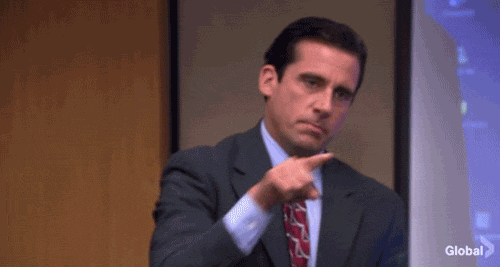 On paper at least, the San Diego Padres have one of the weaker pitching staffs in the league. This will be an interesting turn for me, at least as a Padres fan who was born in 1993 who has seen the Padres throw out some of the strongest pitching staffs in the league year in and year out. One of the main reasons why these rotations have been so good has been because of the man, the myth, the legend, Darren Balsley. Balsley will be the reason why the 2017 San Diego Padres pitching rotation might not actually be the worst in the league.
What? Well let me explain this to you reader, we have seen Balsley work his wizard like teaching prowess on unheard/under the radar quantities (I.E. Tyson Ross and Drew Pomeranz) and has helped them immensely in their craft. Could we see the emergence of Cosart, Jenkins, Vargas, and Chacin in 2017? With the pitching staff under Balsely's control, I find myself really opposing the stance that the Padres rotation will be among the worst in the league. With that being said, if the rotation is not as bad as we think it'll be and our young talented lineup contributes offensively and defensively and our bullpen is…okay (I guess), are we not tanking as well as we should be doing? Which leads me to my next case…
The Curious Case of Darren Balsley 
Is Darren Balsley the only thing stopping the Padres from a true, hardcore, massive tank that will get them a fantastic draft pick? For those of you who don't know, it appears as if the team is actively tanking in order to carry out Preller's plan of loading our organization with high ceiling prospects who could potentially be stars in San Diego by the time this 23-year-old fan is a 30-year-old fan (ew, gross). For the record, I'm all in on this plan, and you should be too, but that article is for another time on another date.
There are two ways Darren Balsley can assist the tank of the 2017 San Diego Padres: 1.) every Padres fan can pool their money and send Balsley on a nice vacation in the summertime and doesn't allow him to get anywhere close to the rotation and let their inevitable demise ensue and we secure a 100-loss season, or 2.) Balsley actually works his magic with these pitchers and the starting rotation exceeds expectations and Preller gets a ton of prospects at the trade deadline and once those pitchers are dealt Preller will call up the young pitching prospects (Lockett, Lamet, etc.) and let them finish the season and we still end the season somewhat down in the cellar. Which one sounds better? With Balsley working his magic with the rotation alongside a talented, albeit super young, lineup and decent bullpen, this team might surprise us, for better or for worse.
The Curious Case of the 2017 San Diego Padres Actually Being…Okay-Good?
Will our #TeamTank philosophy go down the chute this year if the rotation is actually decent and the lineup and bullpen showcase their talents and remain healthy? Yes, because that's what good teams do. I'm in no position to predict how bad or good this team will because I am not a certified fortune-teller and will not be for a long time (still waiting on the paperwork), but injuries are inevitable and a team full of young MLB players playing an entire full first season in the big leagues ultimately takes a toll.
Even our guy Wil Myers admitted to feeling fatigued after remaining healthy for an entire year and was just not conditioned to endure an entire MLB season. Look for Wil to come into spring training with some more muscle-gained weight and him emphasizing how he is focusing on enduring a full 162 game season. I would love to tell you that Spangy, Manny, Hunter, Freddy, Carlos, Austin, Alex D., Blash, and the rest of our young bloods will remain healthy the entire year. That being said, the depth on the Padres bench and rotation is worrisome and will probably be the main reason why our beloved San Diego Padres will not actually be okay-good.
But honestly though, if a fan or outside professional can not see the potential of the 1-8 in this lineup, they clearly haven't been paying attention. Margot, Myers, Solarte (…more on him later), Hunter "HE PUT IT ON THE ROOF" Renfroe, Jankowski/Dickerson/Blash, Hedges, Spangy/Schimpf, and Sardinas will be really fun to watch this year and I can't wait for them to actually contributing to meaningful wins, whenever that time comes.
Last night's dingers weren't enough for @Hunter_Renfroe. He launched tonight's ? to the roof of the Western Metal building ? pic.twitter.com/OKlFGCRtnd

— San Diego Padres (@Padres) September 29, 2016
PAGE 2 LINK BELOW
(Visited 1,688 times, 1 visits today)